Regular & emergency repair services for home heating & cooling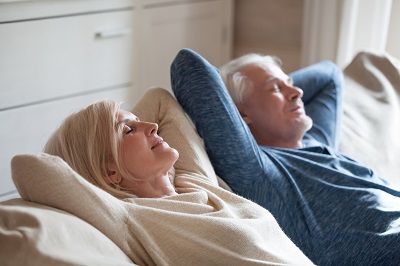 Our reliable HVAC services keep your Bay View home comfortable in every season.
Prompt Heating & Air Conditioning is a local HVAC company just minutes from Bay View. We provide reliable HVAC service and fast emergency repairs for homes and small businesses throughout the area.
We've earned rave reviews and the trust of home & business owners throughout the greater Milwaukee region because we:
Provide 30-minute appointment windows & keep them
Repair & maintain all major HVAC brands
Will help with heating & cooling systems we didn't install
Help our clients troubleshoot common issues
Explain our repair work in plain English
Give clear, upfront pricing with no surprise costs
Are clean, pet-friendly workers
Our prices are very affordable, and we offer discounts for heroes and members of our service plan. Call anytime, any day for emergency repairs or send us a message online for a service appointment.
Bay View heating system installation, maintenance & repair
If you need a new furnace installed, maintained or repaired, our technicians are up for the job. We can give you a second opinion if you have been told your furnace needs to be replaced. With the winter months being a low of 12 degrees in Bay View WI, you need someone to ensure your furnace will get you and your family through the cold.
Our boiler services include maintenance, repair and installation for all of the Bay View area. We service different brands of furnaces and boilers and offer 24/7 emergency services. Learn about the maintenance plans we offer for all of our furnace services and boiler services.
Repair & service for air conditioners & home cooling systems
Before Bay View temperatures can reach a high of 77 degrees in the summer, you should get an AC recharge. This ensures it stays working properly to avoid having inconvenient repairs during a heatwave. If you need a new air conditioning system installed, we can take a look and give you a firm price quote.
We want every air conditioner we work on to last through the hot summer months. If you are looking for AC repairs or maintenance services, our local HVAC company can provide those anywhere in the Bay View area. Take a look at our full list of AC services we offer.
Water heater repair & replacement in Bay View
Our HVAC technicians offer water heater services for all water heater types in the Bay View area. These include tankless, gas and electric models. If you feel your hot water running out, don't wait to get the help you need. With regular maintenance and repairs, you can reduce the risk of inconvenient repairs. We offer 24/7 emergency repair services to keep your hot water running year-round.
Prompt response HVAC service throughout Bay View & surrounding areas
Prompt Heating & Air Conditioning is based in Milwaukee near the Timmerman Airport and Menomonee River Valley. We're just a few minutes away and serve Bay View and its neighboring communities including St. Francis, Wauwatosa, West Allis, Hales Corners, Franklin, Greenfield & everywhere in between.
Contact Prompt online or call today for residential & light commercial HVAC services in Bay View. We serve clients in zip codes 54814 & 54891.