Whitefish Bay home heating & cooling services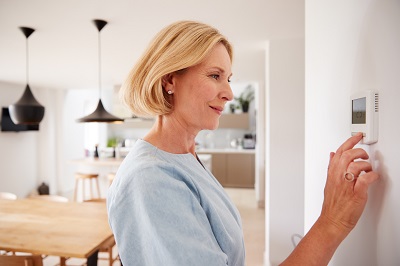 Keep your Whitefish Bay home comfortable with our reliable HVAC services.
Prompt Heating & Air Conditioning is a local HVAC company near Milwaukee that provides fast and reliable HVAC service and emergency repairs for Milwaukee area homes and small businesses.
Take a look at our rave reviews to learn how we've earned the trust of home & business owners throughout the greater Milwaukee region because we:
Keep our 30-minute appointment windows
Repair & maintain all major HVAC brands
Service heating & cooling systems we didn't install
Help our clients troubleshoot common issues
Explain our repair work in plain English
Give upfront pricing quotes with no surprise costs
Are pet-friendly workers
Leave your home as clean as we found it
We offer affordable prices for all and discounts for fire, police and military personnel and service plan members. Call 24/7 for emergency repairs or send us a message online to schedule an appointment.
Furnace installation, maintenance & repair in Whitefish Bay, WI
Our technicians are skilled in the furnace installation process for residents of the Whitefish Bay area. We want you to be warm all winter warm when temperatures can get to as low as 10 degrees. If you need repair or maintenance done on your furnace, we have the HVAC contractors to help. Your furnace needs are what our furnace services are here for.
If you are in need of boiler services, we offer repair, installation and maintenance to the Whitefish Bay area. To better keep up on the maintenance of your home, learn about the service plans we offer to our customers.
Whitefish Bay AC service and repair
The HVAC contractors at Prompt are here to help you at any time. We offer services ranging from AC recharges to repairs or replacements to keep you and your family cool during the hot summer months. If you are looking for preventative maintenance before summer begins, our technicians will be done with their work in 30-minute appointment periods.
We want all of our customers to get the longest lifespans possible out of their AC units. Learn about the different air conditioning services we offer and schedule your appointment today.
Water heater repair & replacement
Prompt offers water heater services on all types of water heaters including tankless, traditional and point of use models. If you start to notice the hot water going out, reach out and we will have a contractor over right away. We can replace, repair and offer preventative maintenance for your water heater to ensure you have hot water when you want it. Our technicians work with many brands of water heats, offering free quotes on installations.
Prompt response HVAC service for Whitefish Bay homes & small businesses
Prompt Heating & Air Conditioning is based in Milwaukee near the Timmerman Airport and Menomonee River Valley. We serve neighboring communities including Bay View, Wauwatosa, Shorewood, Brown Deer, Glendale & everywhere in between.
Contact Prompt online or call today for residential & light commercial HVAC services in Whitefish Bay. We serve clients in zip codes 53211 & 53217.