Central air home cooling systems installation & replacement in Hartford
Prompt Heating & Air Conditioning is a local heating and cooling company providing on-time service and 24/7 emergency repairs for all your HVAC and AC unit needs – anywhere in Hartford, WI.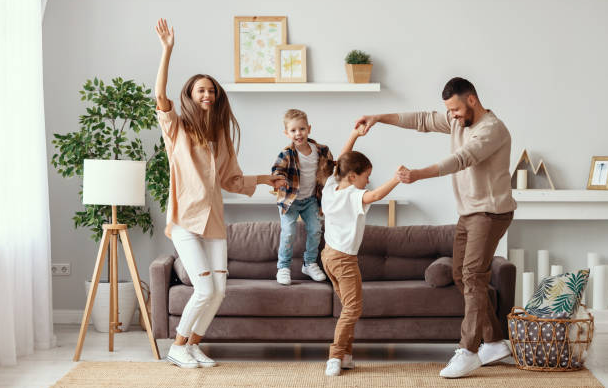 Keep your Hartford home comfortable & safe year-round with affordable HVAC services.
When it comes to maintaining a cool and comfortable home environment during the summer months, a reliable central air conditioning system is essential. In Hartford, Wisconsin, homeowners can rely on professional Prompt contractors who specialize in the installation and replacement of central air home cooling systems.
The installation of a central air conditioning system requires careful planning and expertise. Prompt contractors in Hartford have the knowledge and experience to assess the unique cooling needs of each home and recommend the most suitable system. They take into account factors such as the size of the property, insulation, existing ductwork, and energy efficiency ratings.
By entrusting the installation to experts, homeowners can rest assured that their central air system will be installed accurately to maximize efficiency and performance. From positioning the outdoor unit to connecting the ductwork and setting up the thermostat, every aspect of the installation process is handled meticulously.
Over time, central air conditioning systems may become outdated or encounter issues that hinder their performance. In such cases, homeowners in Hartford can rely on Prompt contractors for central air replacement services. Our professionals are equipped to help homeowners select a new system that meets their cooling needs and energy efficiency goals.
When replacing an old central air system, contractors ensure that the new unit is properly sized for the home and compatible with the existing infrastructure. They handle the removal and disposal of the old system and carry out the installation of the new one efficiently and effectively.
Central air repair in Hartford
Even with regular maintenance, central air conditioning systems may experience occasional issues or breakdowns. In such situations, homeowners in Hartford, Wisconsin can turn to Prompt contractors who specialize in central air repair.
Prompt contractors in Hartford possess the necessary tools and expertise to diagnose and repair a wide range of central air conditioning problems. From faulty compressors and refrigerant leaks to electrical issues and malfunctioning thermostats, they have the knowledge and skills to identify the root cause of the problem and provide effective solutions.
Timely central air repair is crucial to restoring comfort in homes as quickly as possible. HVAC contractors in Hartford understand the urgency of such situations and strive to provide prompt repair services. Their priority is customer satisfaction, and they aim to restore the cooling functionality of the central air system efficiently and effectively.
You can schedule a service appointment and receive a guaranteed 30-minute appointment window.
Emergency central air repair in Hartford
In the event of a sudden breakdown of a central air conditioning system, particularly during extreme weather conditions, homeowners may require emergency repair services. In Hartford, Wisconsin, HVAC contractors offer emergency central air repair to address urgent cooling system issues.
Emergency central air repair services are available around the clock, ensuring that homeowners can receive immediate assistance when needed. These services are particularly beneficial during heat waves when a malfunctioning air conditioning system can pose health risks due to excessive heat.
Contractors specializing in emergency repairs have the necessary expertise and tools to quickly diagnose and resolve central air conditioning issues. They understand the importance of immediate response times and prioritize minimizing discomfort and inconvenience for homeowners.
Contact Prompt online or give us a call for residential and light commercial HVAC services in Hartford. We serve clients in zip codes 53027, 53078, 53086