Local technician for Day & Night heating and cooling repair
Prompt Heating & Air Conditioning is a Milwaukee-based HVAC company offering warrantied repair services for Day & Night brand residential HVAC equipment.
If your Day & Night furnace, air conditioner or thermostat is acting up, give us a call. If we can help you troubleshoot the issue over the phone, we will. If we need to schedule a service call to take a look, you'll get a plain-language explanation of the problem and a firm price quote before any work happens.
All jobs are backed by our 2-year workmanship warranty. We also offer an HVAC maintenance plan with discounts on products and services.
We give our customers 30-minute appointment windows for your convenience, and serve home and small business owners throughout the greater Milwaukee area.
Day and Night furnace repair
Day & Night offers three series of residential gas furnace: the premium Ion Series, the mid-range QuietComfort Series, and the economy Performance series.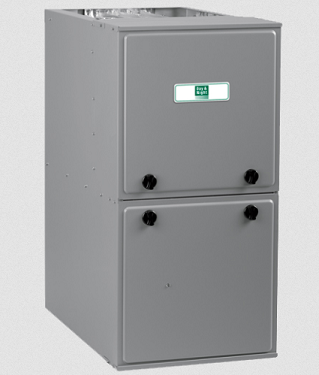 We can repair any series or model of Day and Night furnace, including:
G97CMN
G80CTL
G96CTN
G80CSU
G96VTN
N95ESN
N95ESU
N92ESN
N80ESN
N80ESU
N80VSL
Who manufactures Day & Night furnaces?
Day & Night furnaces are manufactured by United Technologies, an umbrella company that owns and makes several big HVAC brand products, including Carrier, Bryant, Payne and more.
We repair and replace practically every major HVAC brand. No matter which make and model you need fixed or are considering replacing, we can help. Learn more about our furnace services or get in touch today!
Day and Night AC repair
Day and Night has two different lines of air conditioners, the premium Ion Series, and the budget-friendly Performance Series.
Both lines are designed to keep you cool and comfortable through the muggiest days of summer, but the Ion Series features better efficiency and conveniences like Wi-Fi capable system controls.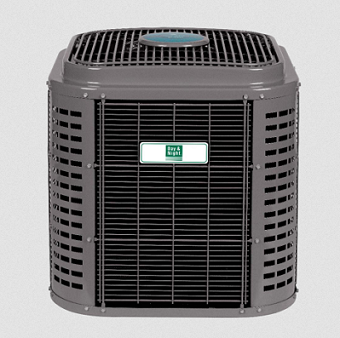 We can repair or tune-up any model of Day & Night AC including:
CVA9
CCA7
CSA6
CSA5
N4A7
N4A6
NXA6
NH4A4
N4A5
If your Day & Night air conditioner is running loud, shutting off on its own, or just needs a good inspection and tune-up from a professional, make us your first call. We offer a range of air conditioning services.
Day & Night furnace maintenance
Regular professional maintenance is the best way to keep your heating system running efficiently. Seasonal furnace tune-ups also reduce the risk of breakdowns and help you get the longest possible service life out of your equipment. Members of our service plan get semi-annual cleaning and inspection, plus discounts on service.
Day & Night AC maintenance
Professional inspection and cleaning of your Day & Night AC unit before summer can help lower your energy bills and keep your home consistently cool. In addition to preventive AC maintenance, we offer free estimates for installation of a replacement model when your unit has reached the end of its practical service life.
Day and Night thermostat setup & troubleshooting
Day & Night makes three different controls for their heating and cooling systems:
SYST0101CW is the system control for their premium Ion Series products. It's a smart, Wi-Fi compatible thermostat with a touchscreen, and also has a mobile app.
TSTAT0408 is a programmable thermostat with humidity control.
TSTAT0406 is a programmable thermostat.
Both thermostats allow weekly programming and dual fuel management capability.
If you need help troubleshooting or programming your Day and Night thermostat, we can help with that when you book repair or maintenance service for your HVAC system.
Day and Night furnace or AC replacement
If your Day & Night furnace or air conditioner needs repair, and you're wondering whether it's better to replace it, get a professional opinion.
We'll assess the condition of your heating and cooling system and give you our honest advice. If we can help you get more quality time out of your current equipment, we will.
When it makes more sense to replace a unit with a newer, higher-efficiency model, we can recommend the best one for your home or business.
Day & Night HVAC services in three Wisconsin Counties
From our headquarters in Milwaukee we serve all of Milwaukee, Waukesha and Washington Counties. With Prompt Heating & Air Conditioning you get consistency of technician, on-time service and fair pricing.
Contact Prompt online to schedule Day & Night HVAC service, or call now for emergency repair.
Based in Milwaukee serving the greater metro area including West Allis, Wauwatosa, Brookfield, Elm Grove, Greenfield, Franklin, Hales Corners, St. Francis, Cudahy, Bay View, Oak Creek, Menomonee Falls, Shorewood, Glendale, Whitefish Bay, Delafield, Pewaukee, Butler, Sussex, Lannon, Brown Deer, Richfield, Hubertus, Slinger, Hartford, New Berlin, Waukesha, West Bend, Mequon, Grafton, Germantown & the surrounding communities.