Regular & emergency repair services for home heating and cooling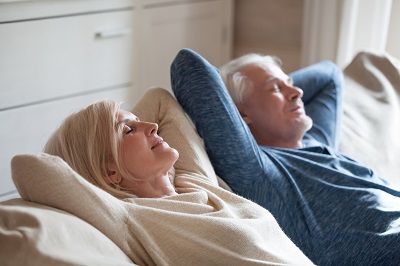 Our reliable HVAC services keep your Menomonee Falls home comfortable year-round.
Prompt Heating & Air Conditioning is a local HVAC company just minutes from Menomonee Falls. We provide reliable HVAC service and fast emergency repairs for homes and small businesses throughout the area.
We've earned rave reviews and the trust of home & business owners throughout the greater Milwaukee region because we:
Provide 30-minute appointment windows & keep them
Repair & maintain all major HVAC brands whether or not we installed it
Help our clients troubleshoot common issues & explain repair work in plain English
Work clean & are pet friendly
Give clear, upfront pricing with no surprise costs
Our prices are very fair, and we offer discounts for heroes and members of our service plan. Call anytime, any day for emergency repairs or send us a message online for a service appointment.
Heating system repair in Menomonee Falls
Whatever the issue you're having with your home heating system, our technicians are up to the task. If you've been told your not-that-old furnace needs replacing already, give us a call for a second opinion. It wouldn't be the first time we've been able to fix something other contractors gave up on.
We offer cleaning/maintenance and furnace repair for all major brands, as well as boiler service for any type of hydronic heating system.
Repair & service for air conditioners and home cooling systems
We're here when you need your AC unit tuned up before summer or when you need emergency air conditioner repair in the middle of a heat wave.
Wondering if repairs are worth it, or if it's time for a new air conditioning system? We'll take a look and give you our honest opinion. We always help our customers get the longest service life out of their existing air conditioner, and only recommend replacement when it makes financial sense.
Water heater repair & replacement in Menomonee Falls
Prompt cleans, services and repairs all types of water heaters including tankless, traditional, point of use, and hybrid models. Don't wait for the hot water to run out before paying attention to your hot water heater. Regular cleaning and preventive maintenance reduces the risk of emergency repair and keeps your water heater running efficiently all year round.
Our technicians work with all major water heater brands and provide free quotes for new installation.
Fast response HVAC service throughout Menomonee Falls
Prompt Heating & Air Conditioning is based in Milwaukee near the Timmerman Airport and Menomonee River Valley. We're just a few minutes away and serve all of Menomonee Falls and its neighboring communities including Lannon, Willow Springs, Town of Lisbon, Colgate, Victory Center, Granville & everywhere in between.
Contact Prompt online or call today for residential & light commercial HVAC services in Menomonee Falls. We serve clients in zip codes 53007 & 53052.