Air Conditioning Installation, Repair, and Replacement in West Bend
Prompt Heating & Air Conditioning is a local heating and cooling company providing on-time service and 24/7 emergency HVAC repair for all your HVAC, furnace, and AC unit needs – anywhere in West Bend. Prompt Heating & Air Conditioning offers free estimates for the installation of new central air cooling systems and replacement air conditioning units. Our HVAC professionals will evaluate your residence's or small enterprise's cooling requirements to ensure you find the correct size system for your needs. We save you time and money with no-nonsense professional recommendations in plain English for the appropriate equipment for your home or business. Our expert AC technicians will install your new system quickly and properly, saving you time and money.
HVAC Emergency Services in West Bend
Prompt Heating & Air Conditioning technicians are available at any hour, any day of the year to fix your broken furnace, boiler, or air conditioner in West Bend.
HVAC services for West Bend homes & small businesses
With our 30-minute service windows, you won't be waiting hours for the repair you need. You will have loyal technicians providing the HVAC services you need. Check out our reviews from clients around the greater Milwaukee area. You'll get a firm price quote before any work begins – no surprises! Active military and first responders get discounted rates.
Prompt will fix a wide variety of common AC issues:
Central air systems issues can stem from many different parts. Here are common issues Prompt can fix for you: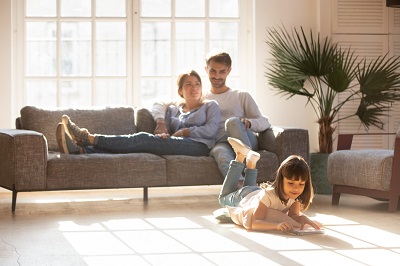 Keep your West Bend home comfortable year-round with reliable heating & cooling services.
Dirty or clogged filters
Refrigerant leaks
Thermostat problems
Electrical issues
Frozen evaporator coils
Drainage problems
Noisy air conditioner
Worn out systems
Regular maintenance and routine inspections by our professionals can help prevent these issues and extend the life of your central air system.
Fast response for West Bend HVAC service requests
Prompt Heating & Air Conditioning is headquartered in Milwaukee near the Menomonee River Parkway and Timmerman Airport. Call now for emergency repairs or get in touch to book HVAC services in West Bend.
Contact Prompt online or give us a call for residential & light commercial HVAC service in West Bend. We serve clients in zip codes 53090 & 53095.